Halloween is coming, and we bet your kids are ready to sink their vampire teeth into all that Halloween candy. They're probably looking for good costume ideas, too, with braces. Connolly Orthodontics has you covered! Patients with Invisalign have the luxury of removing them before they eat. Patients with braces or clear braces need to be a bit more careful when enjoying their Halloween bounties.
We have lists of the best treats to eat and the foods that may be tricky for those with braces. We also have a couple of costume ideas for those looking to make their braces a part of their costumes!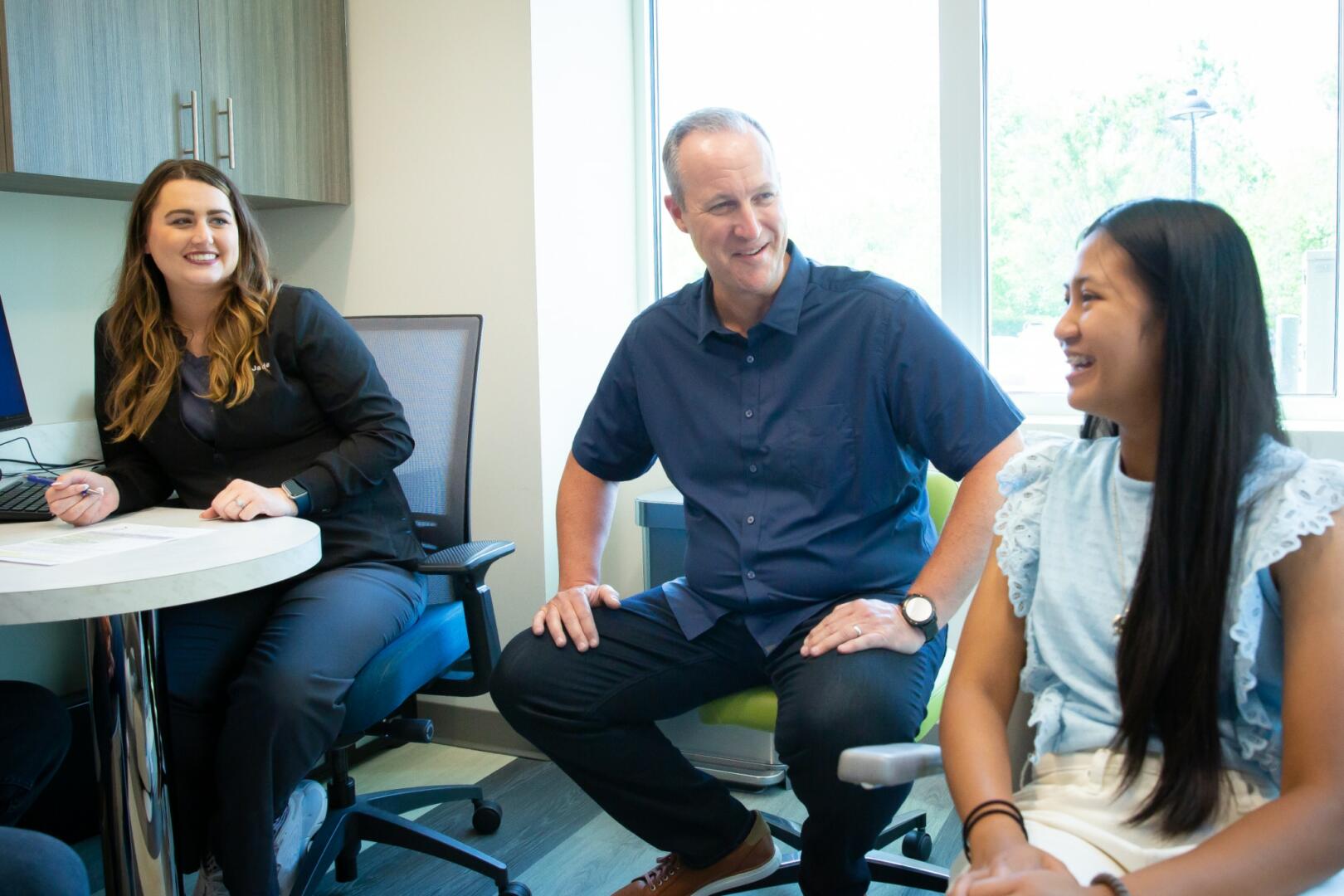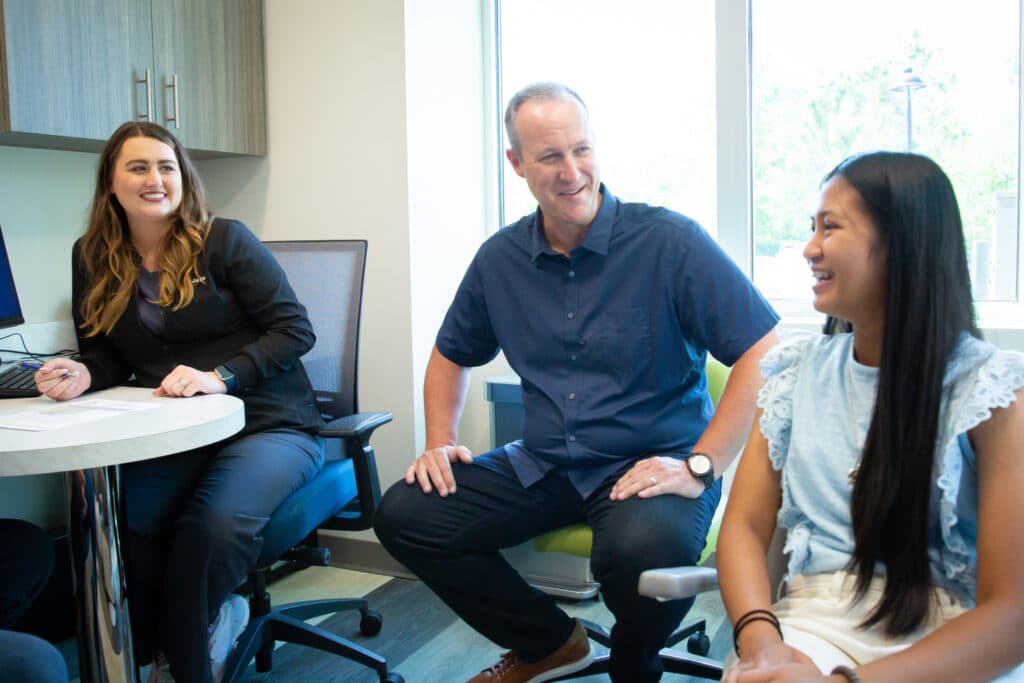 Halloween Treats to Eat With Braces
Kids get all kinds of treats at Halloween, from candy to chips to popcorn balls. Then there's THAT house that gives things like pennies or yogurt or other odd "treats." What treats are best for your child with braces?
Here's a list of goodies that are OK to enjoy with braces:
Reese's Peanut Butter Cups
3 Musketeers and other soft chocolate-only bars
Reese's Pieces
KitKats
Plain or peanut butter M&Ms (NOT peanut M&Ms)
Soft cookies (no nuts)
Nestle's Crunch (crisp rice isn't too hard!)
Peppermint patties
Ritz Bits mini crackers
Cheez-It mini crackers
Cheese puffs
Pudding
Jell-O
Applesauce
Yogurt
Tricky Treats With Braces
Not all treats are major red flags for children with braces, but they may need a bit more care to enjoy eating without worrying about popping a bracket or breaking a wire. For example, candied or caramel apples are a big no-no. Apple slices can be OK. Applesauce is even better. You want to avoid a front bite when it comes to braces.
Here are a few foods you may need to dice, slice, or chew carefully with braces.
Apple, thinly sliced (no caramel, don't bite into them!)
Peaches or pears (diced, don't bite into them!)
Strawberries (watch the seeds!)
Oatmeal (soft, cooked is fine; don't eat raw or in sticky snack bars)
Thick, harder chocolates (Hershey's Nuggets)
Coconut-filled chocolates
Coconut icing or cakes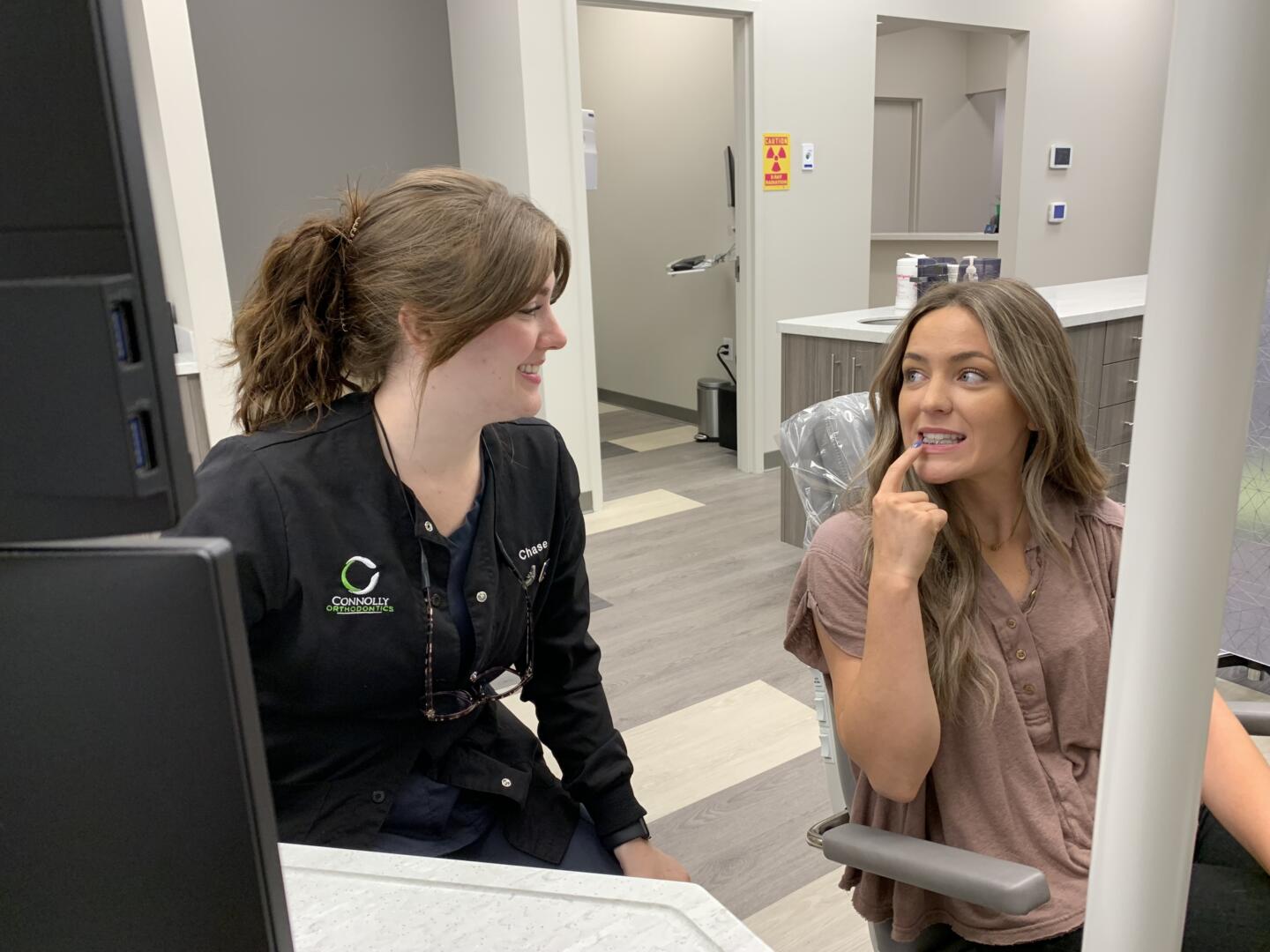 Tricky Foods to Avoid With Braces
Look at all the delicious treats you can enjoy with braces! Who doesn't love Reese's Cups or 3 Musketeers? KitKat, Mounds, even sliced apples can be enjoyed with braces. You probably won't miss the no-no foods with so many great options. You need to be aware of them, though. These foods are on the list because they can damage braces or get stuck in or under them, increasing the risk of cavities and gum disease. So here's the list of Halloween treats and Halloween candy to avoid with braces.
Taffy
Chewy candies (Tootsie Rolls, Chewy SweetTarts or Spree)
Caramels (including Sugar Daddies, Sugar Babies, Milk Duds)
Caramel or candy apples
Jerky (Beef, turkey)
Candy or chocolate with nuts (Snickers, Almond Joy, etc.)
Popcorn and popcorn balls
Nuts
Gum
Hard candies (Nerds, Jolly Ranchers, Butterscotch, Peppermints)
Suckers
Candy corn and jelly beans
Jelly candies (Dots, Swedish Fish)
Doritos or any hard, crunchy chips
Gummy bears, worms, or any other "gummy" products
Fruit Rollups
Jawbreakers
Now & Laters
Laffy Taffy
Starburst
Skittles
Vampire Teeth for Braces? Costume Inspiration
We mentioned vampire fangs for your child. Can you wear vampire fangs with braces? Can you wear fangs with braces at all? If your child is still in braces, we don't recommend using fake vampire fangs or any fake teeth. They could damage or pop off brackets or wires.
It's a different story if your child is in Invisalign. While your child is supposed to wear their Invisalign for at least 22 hours a day, we can see letting them switch out their trays for an hour or two, so they can go trick or treating. Just make sure they store the Invisalign in a safe place and put them in as soon as they get home and brush their teeth!
For those with braces, don't worry! There are a few characters they can dress up as for Halloween. For the youngsters, how about Darla from Finding Nemo or Mike Wazowski from Monsters University? Sharon Spitz from Braceface or Chuckie from Rugrats are also good options. Dustin from Stranger Things or Betty Suarez from Ugly Betty are two great options for those who are a bit older!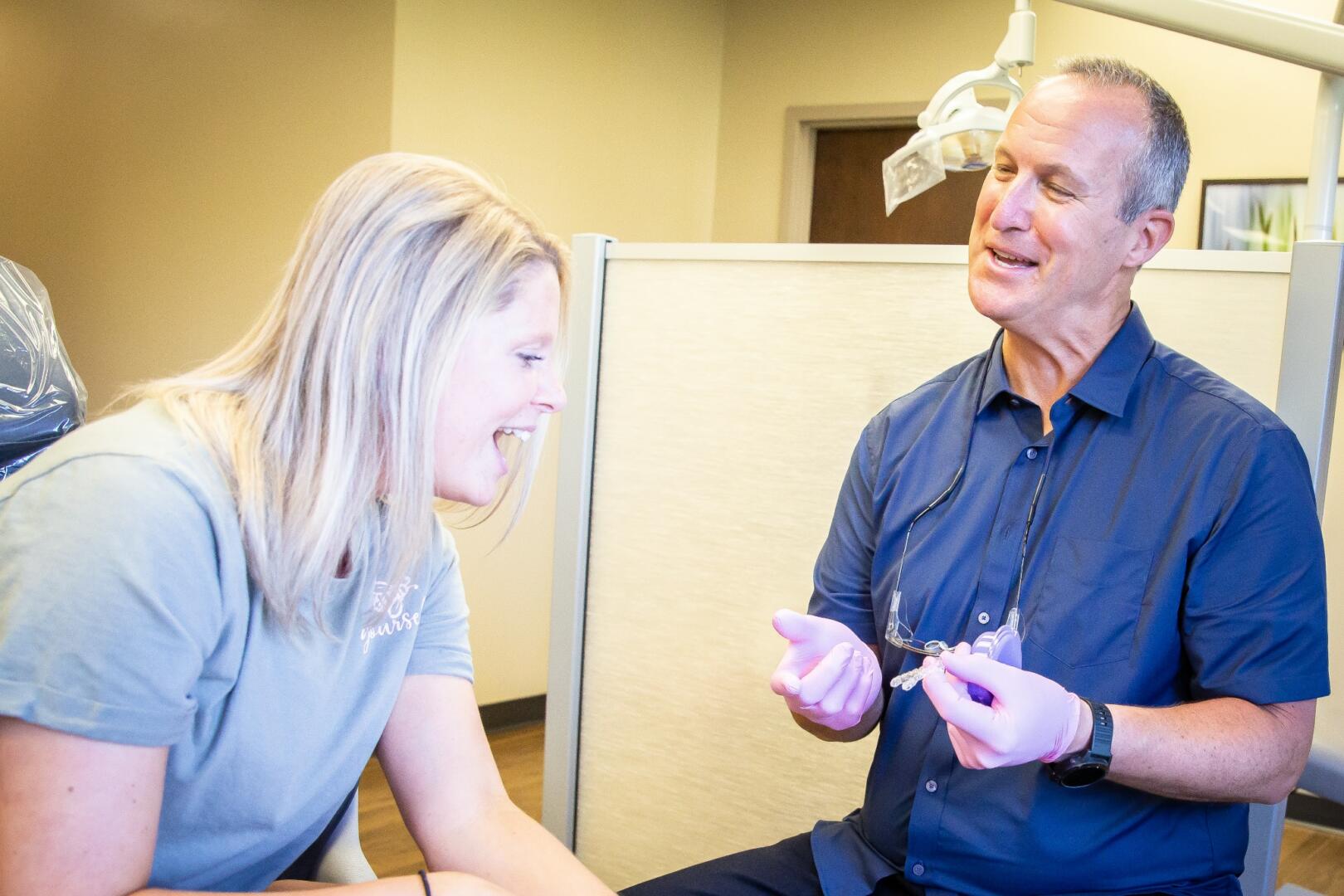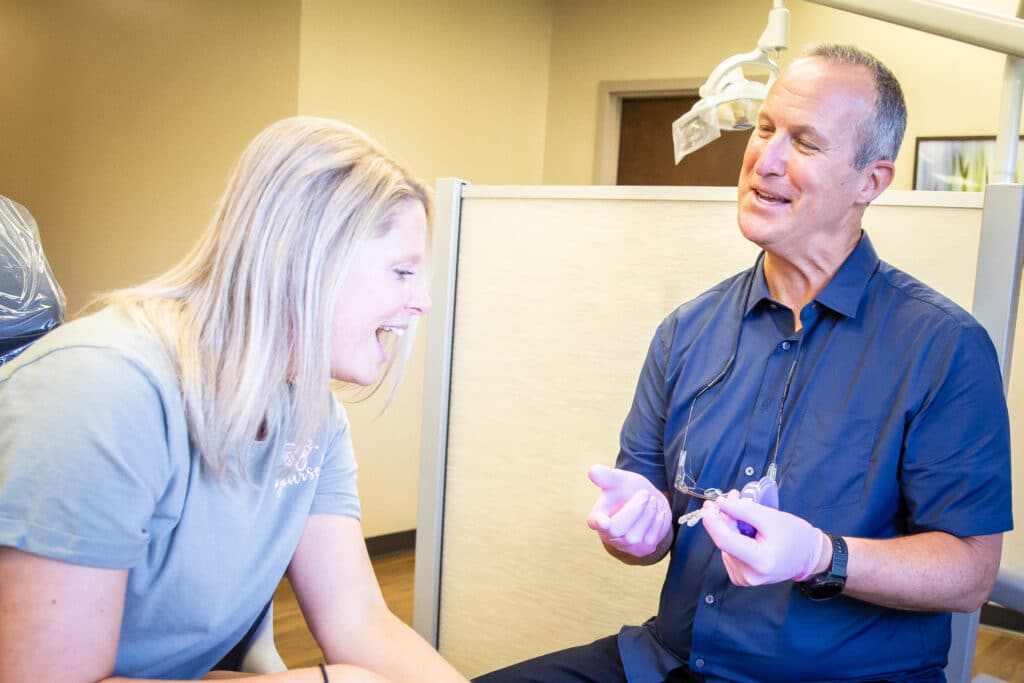 Orthodontist in Matthews, NC
We want you to have a safe and happy Halloween, which means abiding by a few rules if you have braces. We also want you to be sure to brush and floss your teeth regularly, especially after eating all these sweet treats! If temptation is too much and your child does damage their braces, Connolly Orthodontics is here to fix what's damaged! Book an appointment in our Matthews, NC, or Ballantyne, NC, office if your child needs repairs to their braces or an Invisalign tray replaced. We're here for you!