Nestled between Charlotte and Union County, Matthews is a charming city that boasts a rich history and an incredible food scene. We have a wide variety of farm-to-table restaurants, cozy cafés, bustling food trucks, and locally-owned restaurants. So, what are the best restaurants in Matthews, NC, to take your child with braces?
Connolly Orthodontics is family-owned, and we think we have the inside scoop on the best places to eat in Matthews — with braces and without! Check out our favorite braces-friendly eats in Matthews, NC, and let us know who you think we should add to the list.
I Heart Mac & Cheese
Matthews offers so many awesome food options. But with imaginative menu options centered around its namesake dish, I Heart Mac & Cheese brings comfort food to a new level. There are so many unique, delicious, and braces-friendly options to choose from!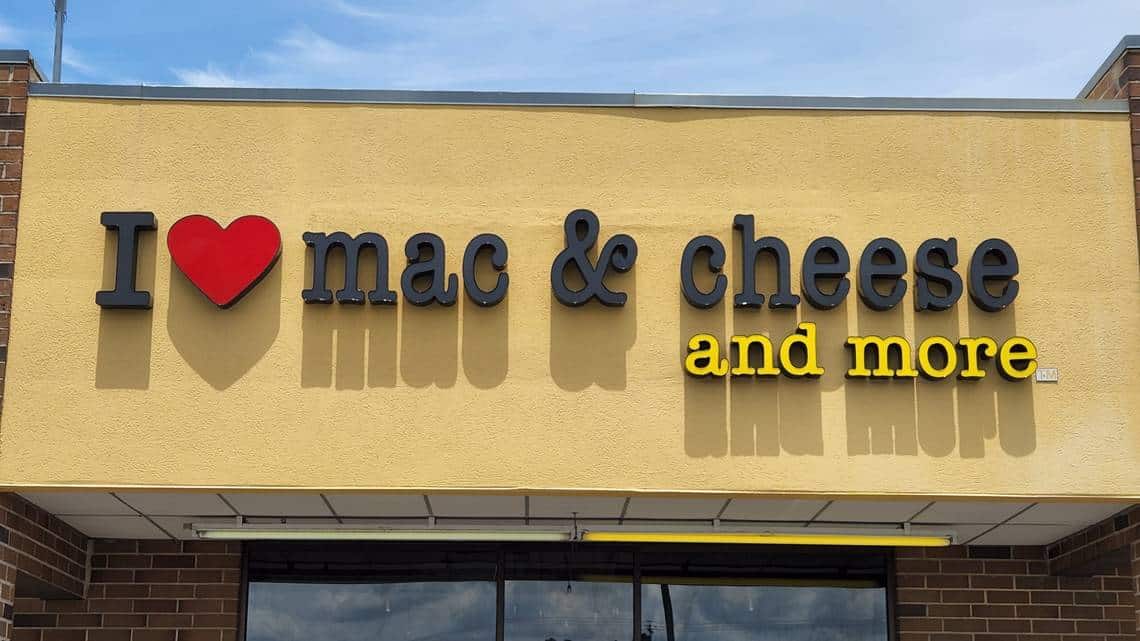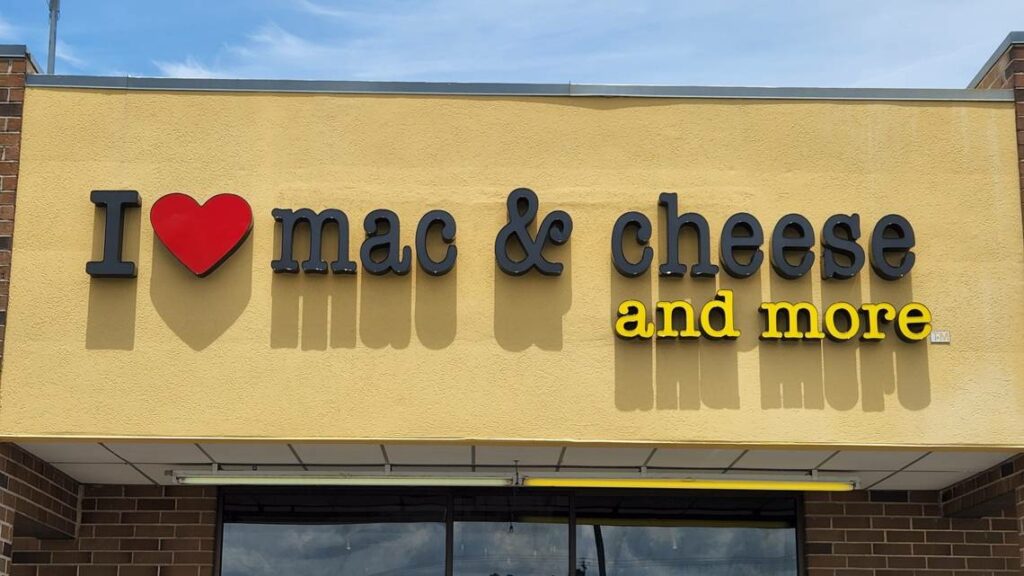 The Classic Mac & Cheese is a must-try with its creamy, rich sauce and tender pasta. The Chicken Parm Mac & Cheese is another standout, combining the comforting flavors of macaroni and cheese with succulent chicken parm. (Yum!)
If you're up for a truly indulgent treat, you have to try the 'Best of Both Worlds' grilled cheese sandwich, stuffed generously with their signature mac & cheese.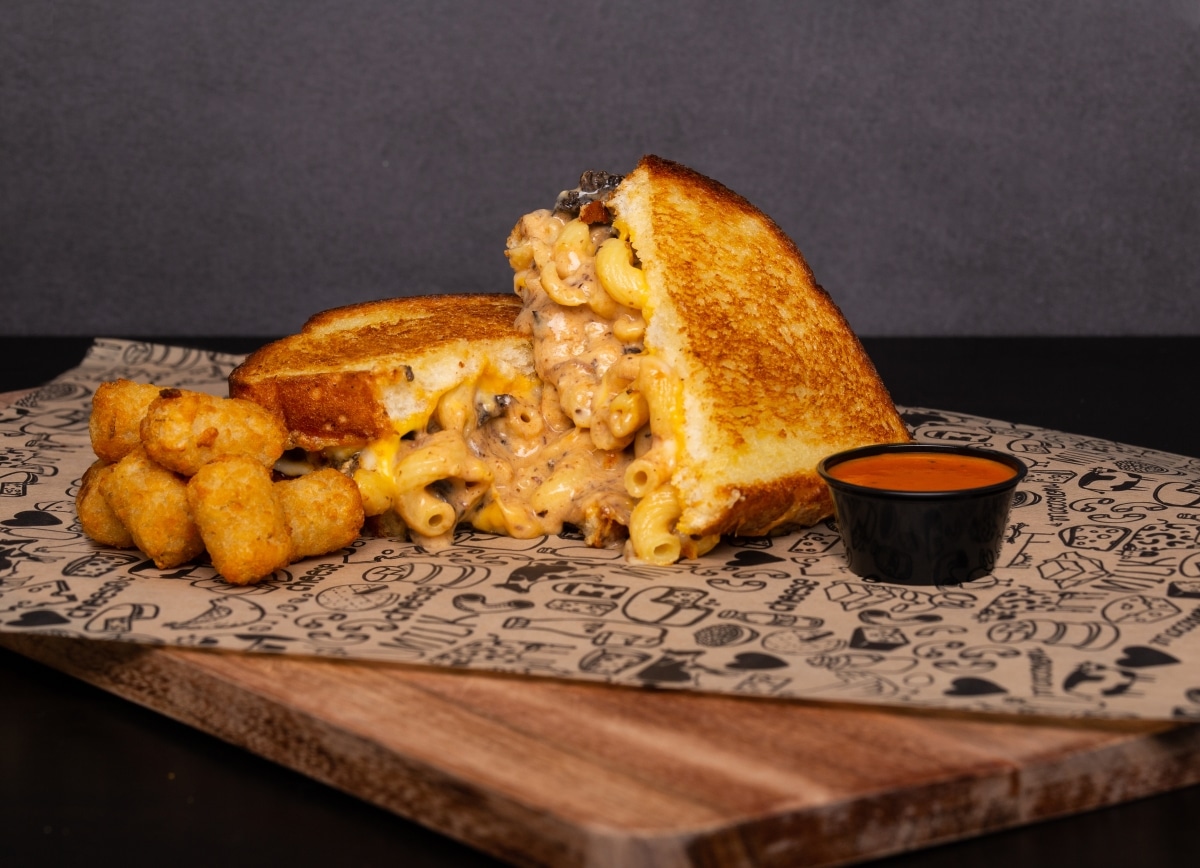 Primavera Pizza
Can you eat pizza with braces? Yes! You absolutely can.
And Primavera Pizza, a mom-and-pop pizza joint in Matthews, will forever have our hearts. This family-run establishment is our go-to choice for staff meetings.
Here are Connolly Orthodontics' top 3 pizza picks:
Their classic Cheese Pizza has THE perfect balance of melted cheese and tangy tomato sauce.
The Veggie Pizza is loaded with yummy veggies.
The soft and creamy Manicotti, paired with their homemade meatballs, is a comfort food haven — especially for those with sore teeth. Literal perfection.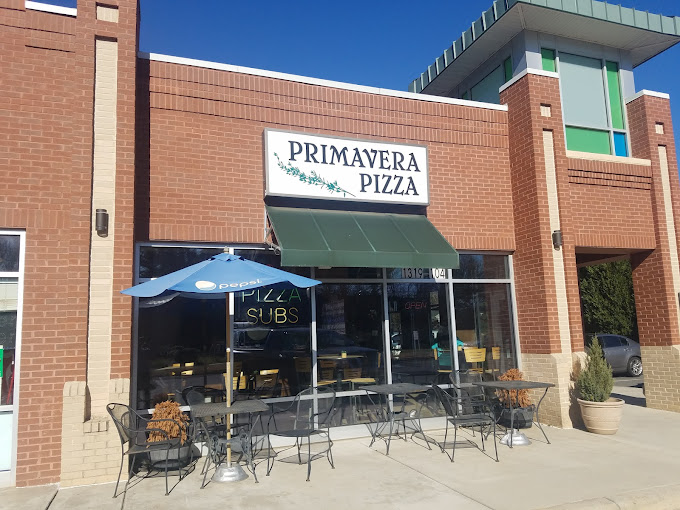 VeloPops
The frozen treats at VeloPops offer a sweet respite for patients dealing with sore teeth from braces or Invisalign. Eating cold treats like ice cream, frozen yogurt, or popsicles requires minimal chewing and can help ease any soreness with braces.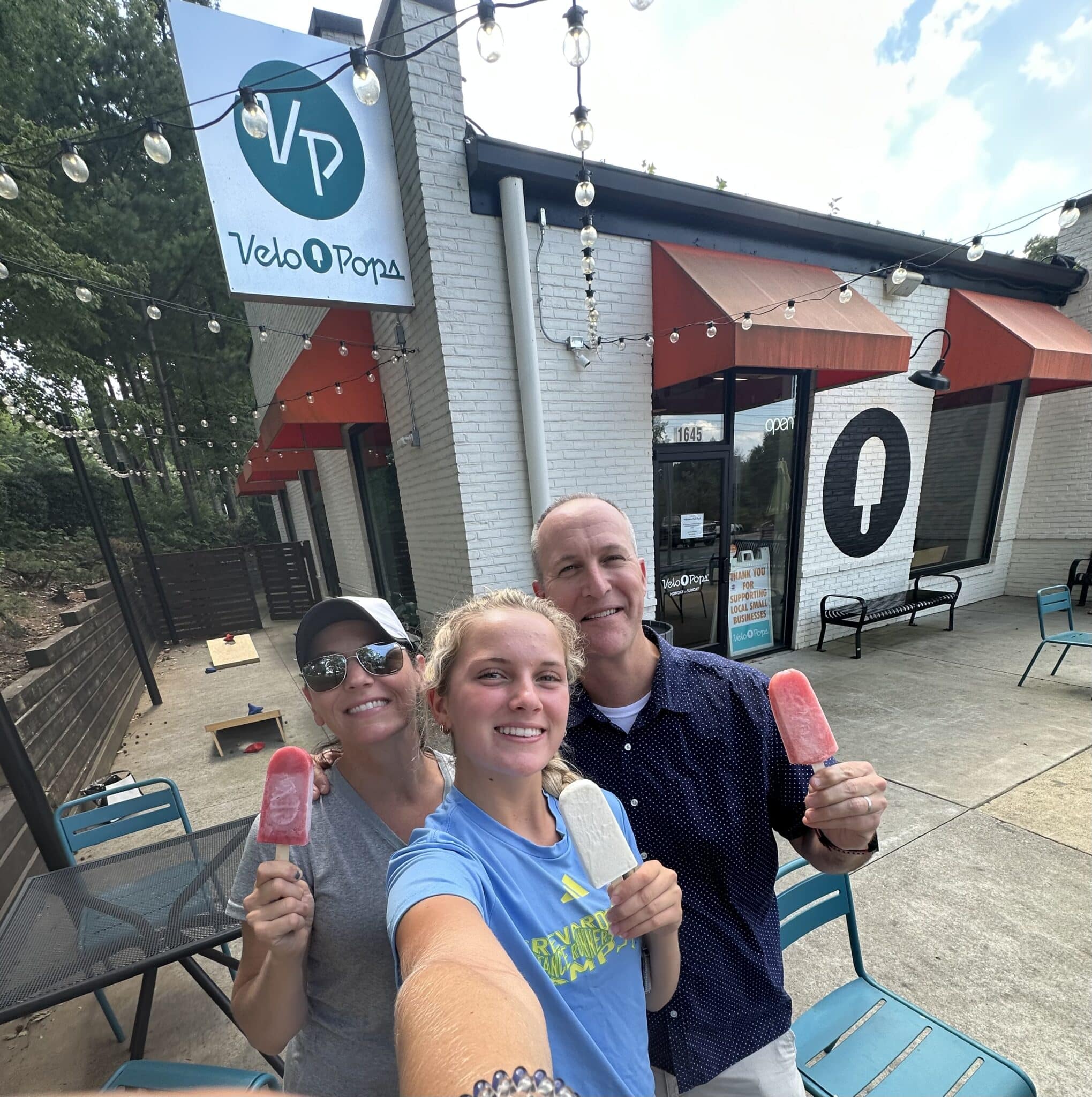 We sampled the Watermelon Basil, Cherry Lime, and Lemon Cream Pop, and we can confirm each one was delicious!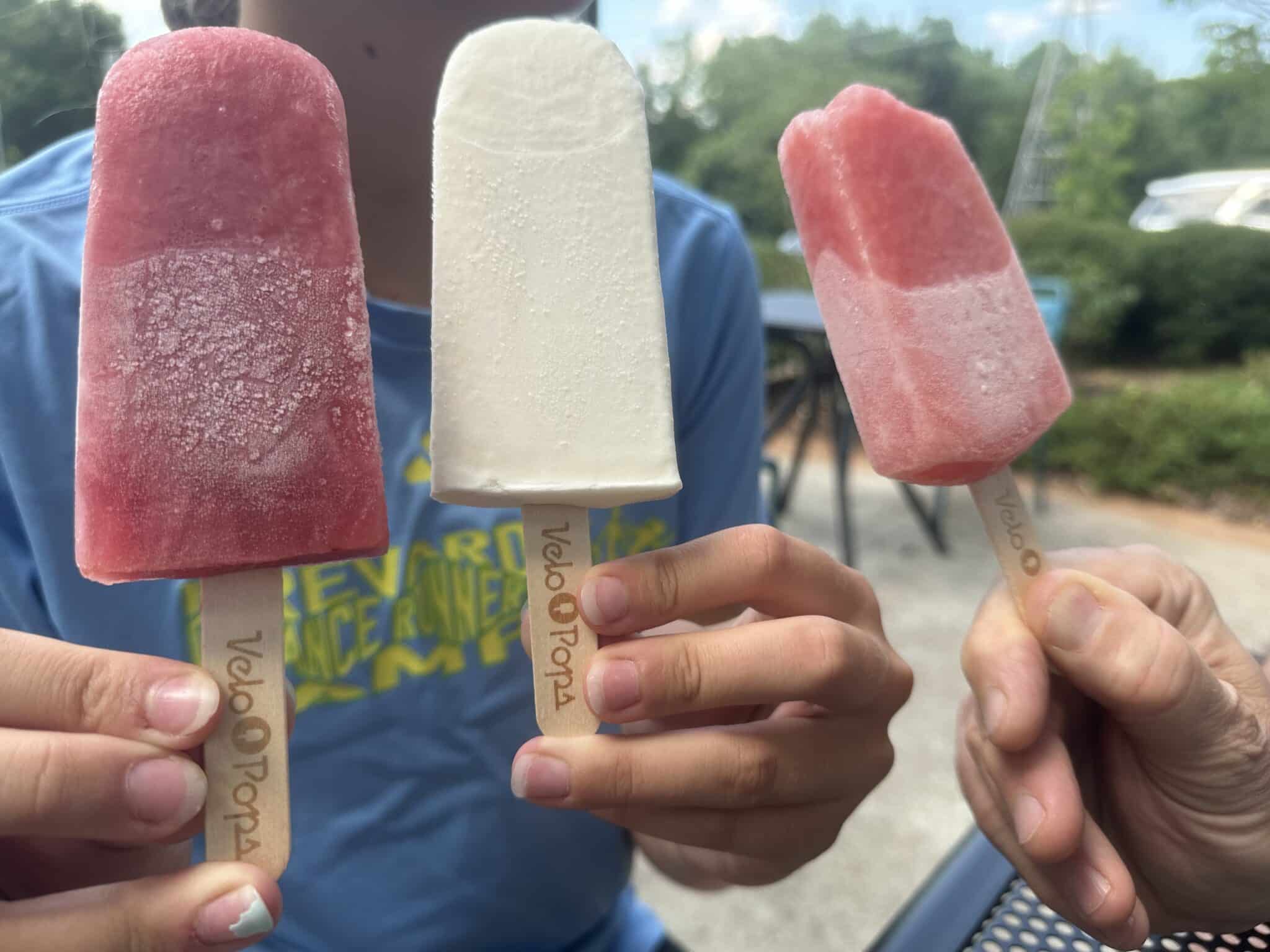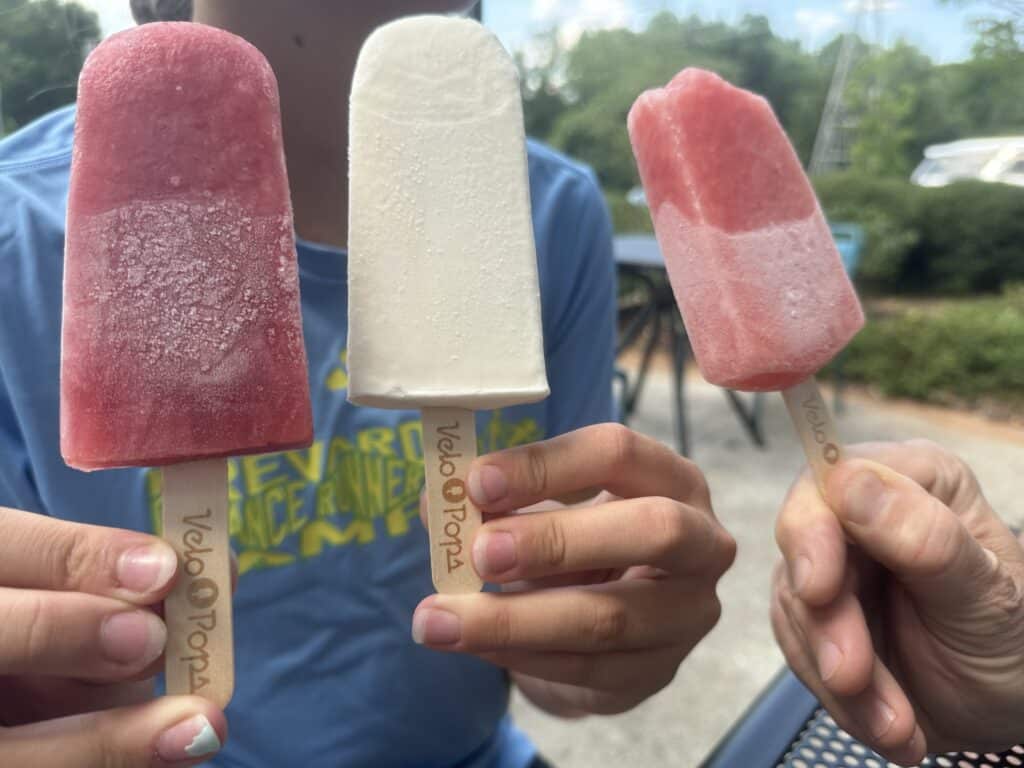 Stacks Kitchen
Stacks Kitchen is a family-owned restaurant famous for its breakfast and lunch in Matthews, NC. Fresh from a cross-country run and ravenous, Ellie was more than happy to participate in a hearty morning feast. (Sawyer and Wilson, pictured below, also begged to join the official Connolly Orthodontics taste test.)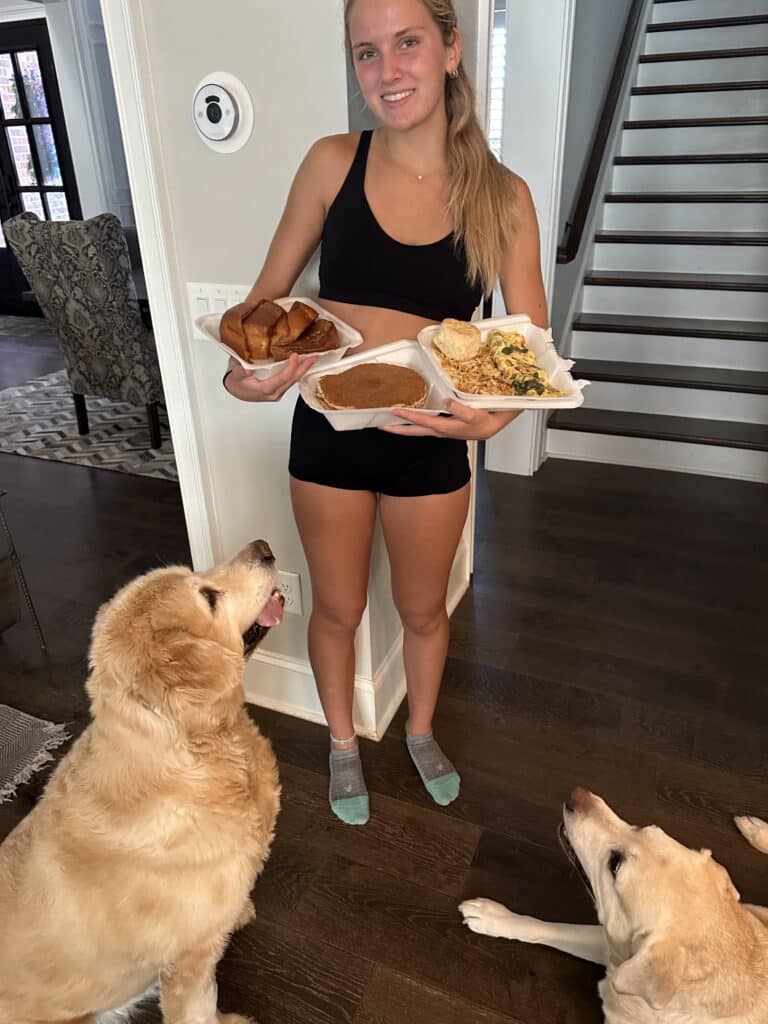 We stand behind the fact that everything on their menu is awesome — but these are the best breakfast items to order with braces:
Pancakes
French Toast (warning: it's HUGE)
Western Omelette with Biscuit and Hash Browns
All these are super good, super filling, and easy to eat with braces.
Grace O'Malley's Irish Public House
Grace O'Malley's Irish Public House has an awesome outdoor patio in the heart of downtown Matthews.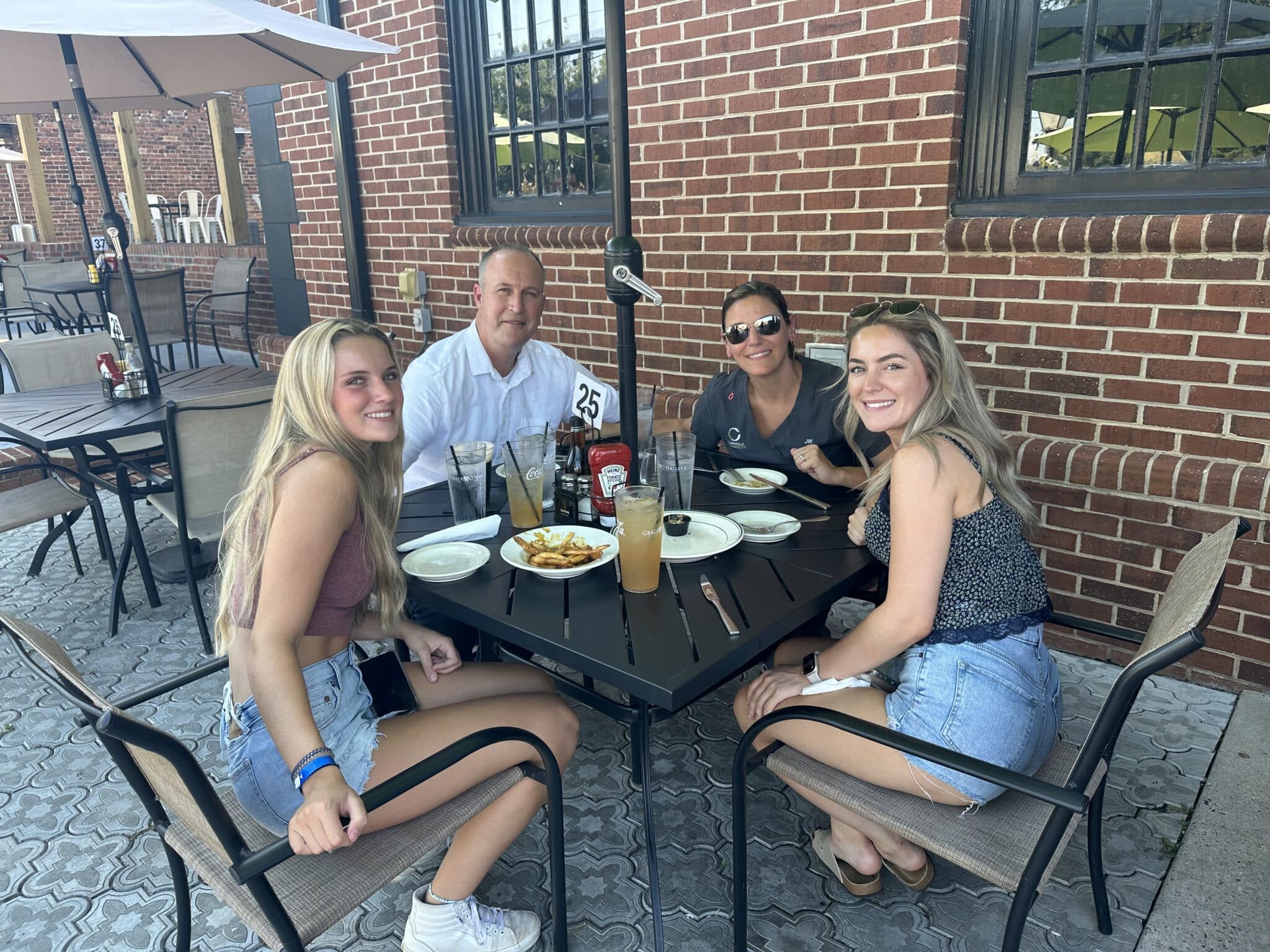 The Chips & Curry is a standout choice for patients new to braces. The chips are tender enough to require minimal chewing, and the curry adds a vibrant layer of flavor.
The Cajun Shrimp Pasta is another excellent option with its soft noodles and succulent shrimp.
The creamy, well-seasoned Mashed Potatoes are not only palate-pleasing but are also gentle on sensitive teeth.
Lastly, the Gaelic Chicken, tender and well-seasoned, is easy on the bite and will leave you craving more.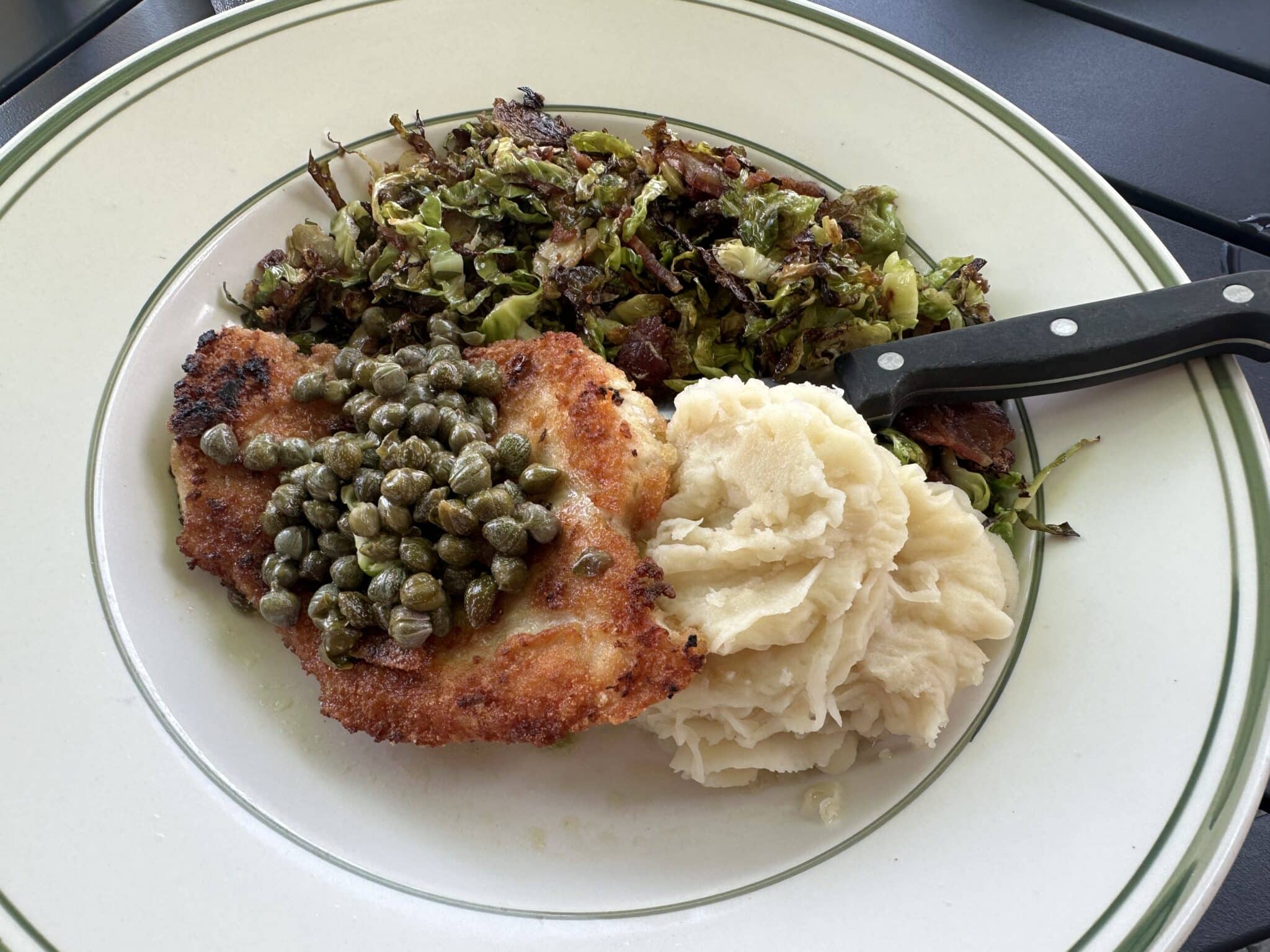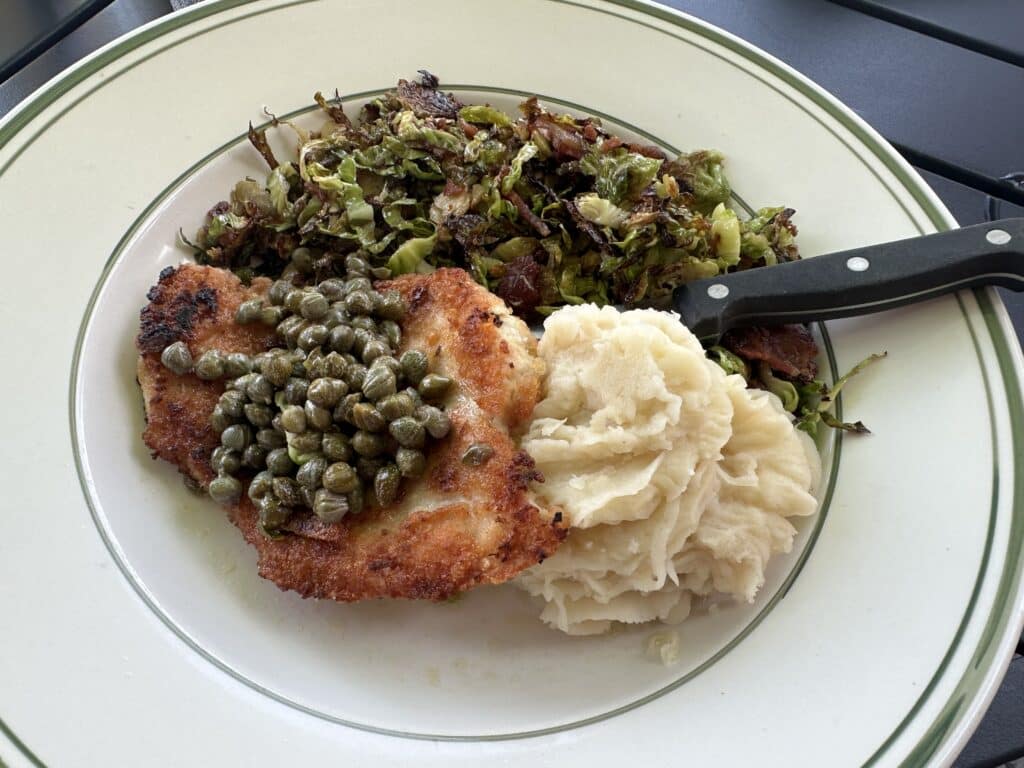 Grace O'Malley's Irish Public House checks every box for us — taste, ambiance, service, and easy-to-find favorites for the whole family, including kids with braces.
We Love to Support Family-Owned Restaurants in Matthews, NC
As a family-owned orthodontic office, we love supporting other local businesses. Are your favorite restaurants in Matthews, NC, featured here? Let us know who we missed! We're always on the hunt for good food in Matthews, NC. 
Do you live in the greater Charlotte area and wonder if braces are right for you or your child? Schedule a free consultation with Connolly Orthodontics. We're here to point you in the right direction.