An orthodontic practice is only as strong as its team, and Connolly Orthodontics has built an incredibly strong team. When visiting our Ballantyne, NC, or Matthews, NC, office, you'll find a team that puts you at ease right away. Their goal is to make you feel comfortable and cared for from the start and throughout your treatment. It's a team with the same goal you do — to get great results and a beautiful new smile!
Building a Better Team
An orthodontist needs a strong team behind him, and Dr. Connolly has taken great care to build a team that believe in his philosophy — to provide honest, personalized care to every patient.
Dr. Connolly works alongside his wife, Jill, and has treated two of his daughters, with the third about to start treatment, so it truly is a family practice. But family goes beyond relatives because the team members of Connolly Orthodontics are like family as well. That closeness can be felt by our patients as well.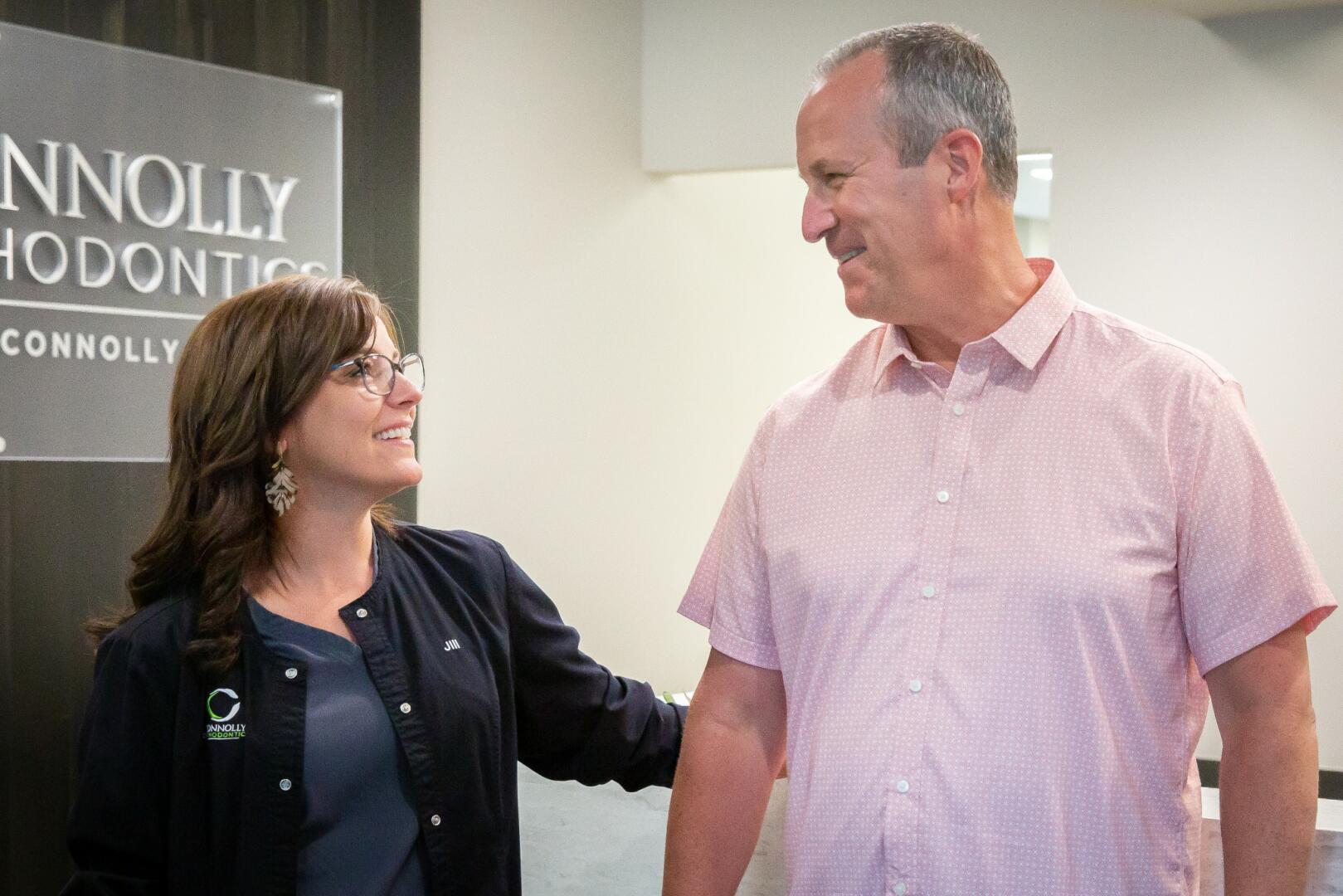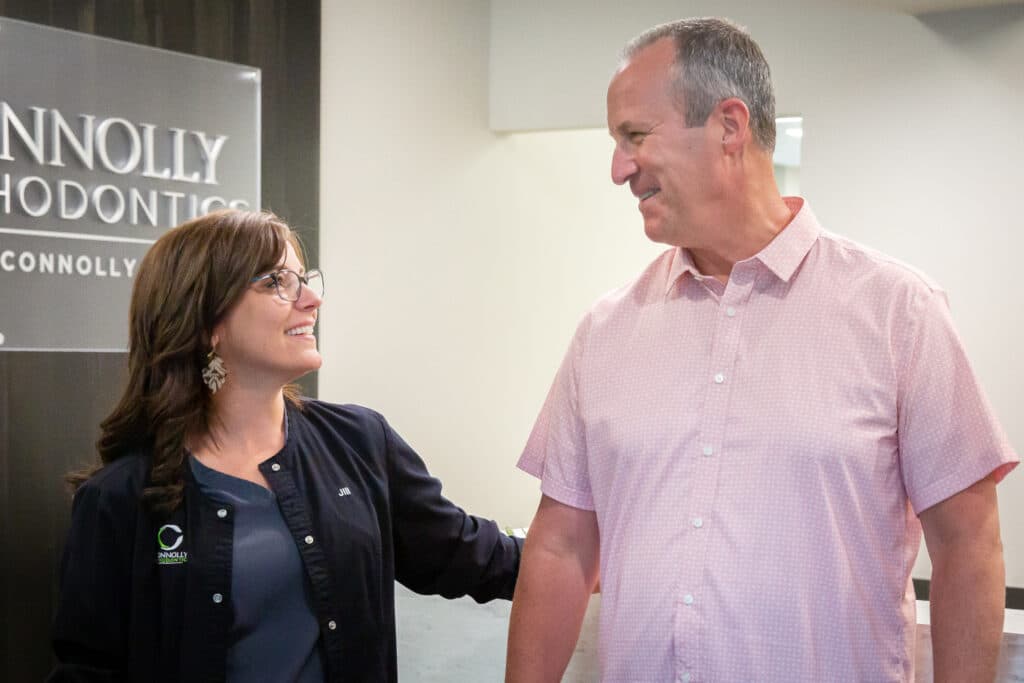 Forming Friendships
Our team has exceptional skills and work so well together. In many instances, they are so in tune with one another that one person knows what the other is doing without saying anything. That kind of synchronicity is hard to find, so we are incredibly lucky to have the teams we have. Our patients benefit most of all.
Our team members develop friendships with our patients. They know your name when you walk into the office. They know your interests. They know what school you'll attend. Our patients become a part of the Connolly Orthodontics family. That allows us to give our patients the best quality care.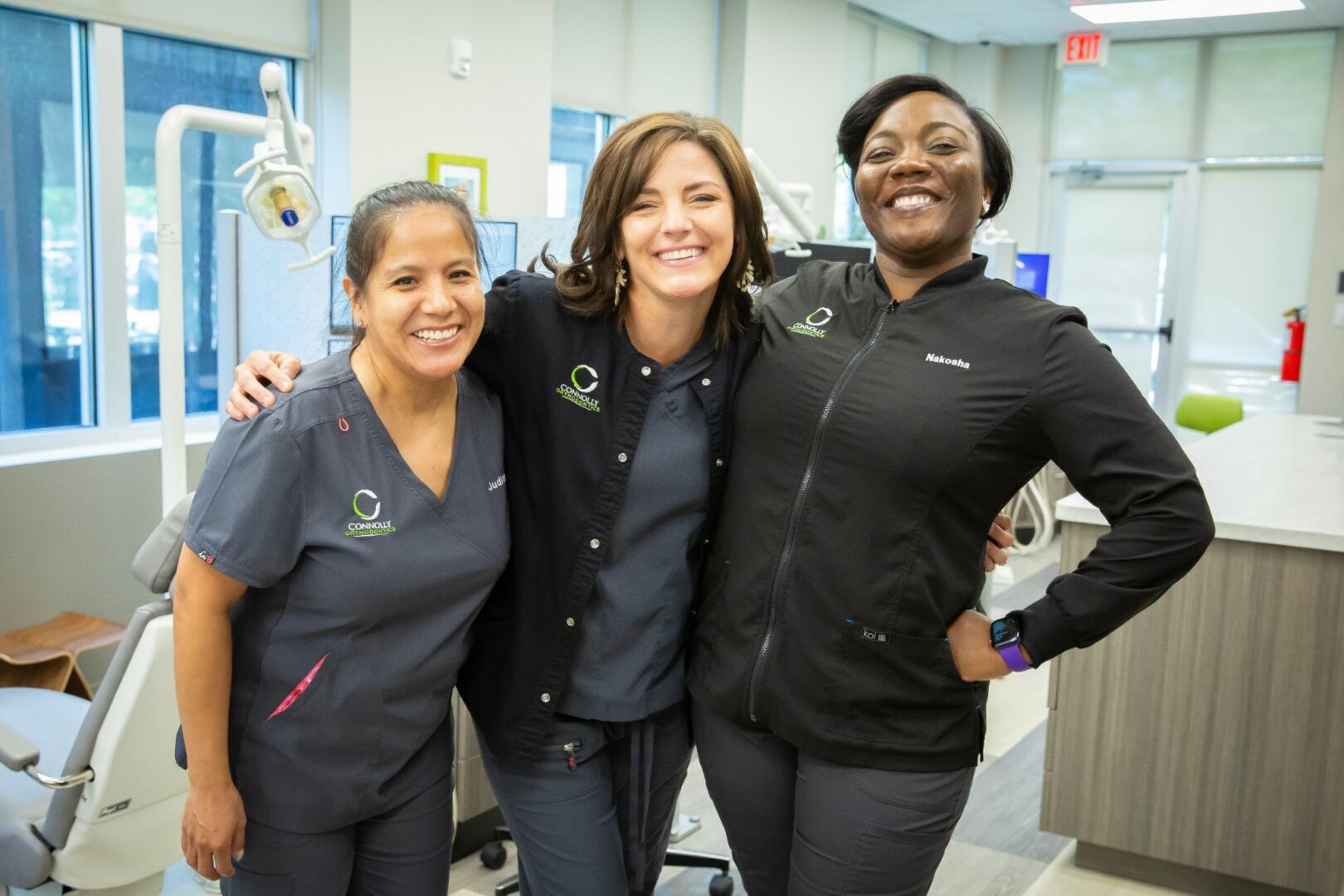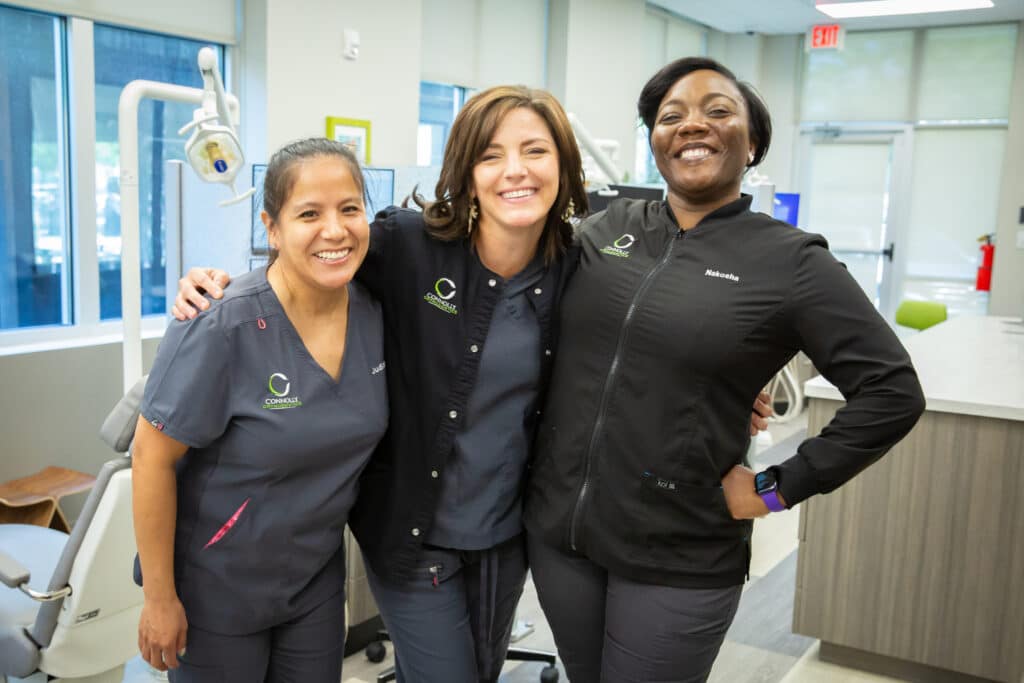 Come See Our Team in Action!
Once you enter our office, our team will make you feel at ease and confident in your treatment. You can see for yourself the exceptional skills and friendly nature of these fantastic individuals. We get to know our patients, and we'd love to get to know you, too! Please schedule an appointment in our Ballantyne, NC, or Matthews, NC, office today!